We offer a full range of PHONE REPAIR SERVICES including iPhone repairs, android repairs, cell phone screen replacements, and more! We offer our full services to Coral Springs, Sunrise, Fort Lauderdale, Margate and Tamarac, FL! We provide a full range of services to meet or exceed the expectations of all our customers! Below is a list of all the services we can offer you:
Do more with Wireless Proz
Welcome to WIRELESS PROZ in Tamarac, where we make phone and electronic repair easy. What type of device do you have? Whether you've invested in an Android or an iPhone, our experts are familiar with all types of repairs that can get it up and running like new again. Even the newest phones and tablets are no challenge for us, as our experts understand the complexities of these devices and what it takes to repair them. Save money! Don't toss your device out just because the screen is crushed or it's not working right. Come visit us and we'll do everything possible to keep your investment working for a long time to come..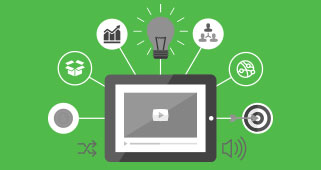 Today, it's seemingly impossible to live without a cell phone. Not only does texting and calling allow you to communicate with friends, the apps allow you to get directions and search online when necessary. If your phone isn't working correctly, you could be ready to throw your phone out and get a new one. However, at Wireless Proz, we want you to know it's not necessary. We can help by doing the repairs that you need no matter what the issue is. From iPhones to Androids we can repair it all, including those that are years old or those that have just been released.
"I have had them fix about 4 screens and 1 connector in less than a year. 4 kids each needing a new lcd and glass. I originally found then on Groupon but I go to them directly now. Best prices around fast service. I did need warranty on one of the phones called in and they said bring it in and had me back up in about 2 hours for a connector job. I will continue to recommend this place to everyone I know."
"Excellent service... they really care about customers, perform honest work, and are willing to work with you. Best experience ever at a store like this!" Joshua Wesson "Matt has been helping me out with a ever issue I have been having with my iPhone se and has always honored his warranty and get it back to me the same day I recommend this store to everyone I know that has any kind of phone issue."
"I shattered the screen on my iPhone 6s. In less than 10 minutes, these guys had me out the door. Price was better than other places I had checked. The screen looks brand new and works perfectly. I really appreciate the quick and efficient work for a great price. I'll definitely come back again should I ever have to."
If you'd like to receive a quote from us regarding a service required please fill out the form below. You may also call us during business hours at (954) 590-0895. We'll respond as soon as possible with your quote. Thank you for considering Wireless Proz for your service!